SY.F.A.GE.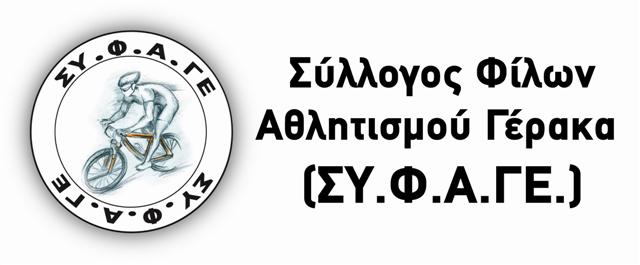 The Sport academy of Friends of GErakas city (SYFAFE) was created by a group of people with great experience in the field of cycling. With the support of Bike Expert and B&N Cycling (site), which has been active in the field of cycling and running since 2004, the idea of ​​a sports academy that will embrace sports fans and especially cycling, has become a reality.
SYFAGE is a member of the Hellenic Cycling Federation (EOP) and conducts mountain biking courses for children from 4 years of age and adults. The club's activities include mountain bike training (MTB), participation in races and other activities related to cycling and sports.
Seeking to create a nursery for young talents, SYFAGE does a thorough job (practical and theoretical training) across the spectrum of cycling and aspires to create a model academy that will play a leading role in sports and spread the sport spirit.
The Association's premises are located in Gerakas city, however its members come from various areas of Attica such as Gerakas, Pallini, Chalandri, Holargos, Glyka Nera, Agia Paraskevi, Vrilissia, Penteli, Psychiko, Marousi, Pikermi, Anthousa, Papagos.
There are no products in this section